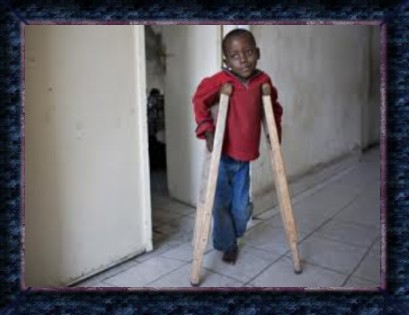 A LITTLE HELP IS WORTH A GREAT
DEAL OF PITY.
I HAVE seen the blind man walking
Along the busy street;
I have heard the people talking,
As they watched his shambling feet;
I have marked the words of pity,
As they saw him pass along,
Through the overcrowded city,
'Mid the ever busy throng;
And I've seen the bright-eyed schoolboy
Leave his brothers at their play,
To help the sightless stranger
Across the busy way.
Ah! The pity was not worthless,
Though it lent no kindly hand,
But that little help out-valued
All the pity in the land.
I have seen the little orphan
Left without a mother's care;
I have heard the words of sorrow
That the neighbors had to spare;
I have heard them say, "The poor-house
Is just meant for such as she;"
And (though very sorry for her),
"Well, she has no claim on me."
And I've seen the toiling widow,
With children half a score,
Take the little lonely orphan
To her hospitable door.
There were fifty folks who pitied,
There was only one to aid,
But the one excelled the fifty,
As the sun excels the shade.
I have heard the schoolboy sighing
O'er his lessons home from school;
I have seen him vainly trying
To master some new rule;
I have marked the words of pity
That his brother's lips supplied,
And I've seen the dewy teardrop
That yet remained undried.
Then I've seen his mother gently
Take his blunder-covered slate,
And with loving effort help him
Make his crooked answers straight.
That pity, though a brother's,
Was forgotten in a day,
But that loving help of mother's
Will never pass away.
Oh! Let pity lead to action,
For the world is full of need;
There are many eyes that water,
There are many hearts that bleed,
There are wounds that all want binding,
There are feet that go astray,
There are tears all hot and blinding
That our hands can wipe away.
Let us ever act as brothers,
Ne'er with pity be content,
Always doing good to others
Both in action and intent.
Though the pity may be useful,
'Tis but little, if 'tis all,
And the smallest piece of needed help
Is better far than all.
Select