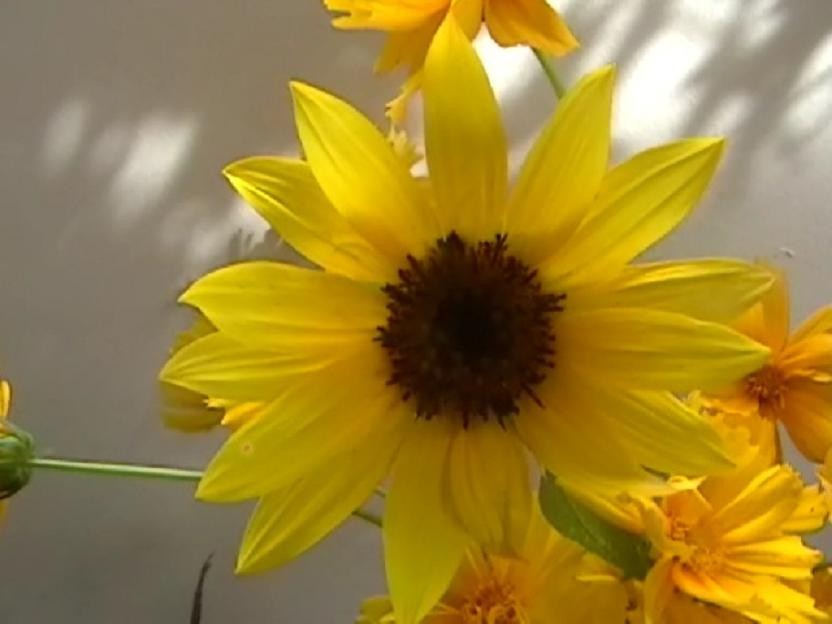 Praise Meeting Of The Flowers
The flowers Of many climates
That bloom all seasons through,
Met in a stately garden,
Bright with the morning dew.
For praise and loving worship,
The Lord they came to meet;
Her box of precious ointment
The Rose broke at his feet.
"Thy words are like to honey,"
The Clover testified,
"And all who trust thy promise
Shall in thy love abide."
The Lilies said, "Oh, trust him;
We neither toil nor spin,
And yet his house of beauty,
See how we enter in! "
"And let us follow Jesus,"
The Star of Bethlehem said;
And all the band of star flowers
Bent down with reverent head.
The glad Sun-Flower answered,
And little Daisies bright,
And all the cousin Asters,
"We follow toward the light!"
"We praise him for the mountains,"
The Alpine Roses cried;
"We bless him for the valleys,"
The Violets replied.
"We praise him," said the Air-plants,
"For breath we never lack; "
"And for the rocks we praise him,"
The Lichens answered back.
"We praise God for the waters,"
The gray Sea-mosses sighed;
And all his baptized Lilies
"Amen! Amen!" replied.
"And for the cool green woodlands,
We praise and thanks return,"
Said Kalmias and Azaleas,
And graceful feathery Fern.
"And for the wealth of gardens,
And all the gardener thinks,"
Said Roses and Camellias,
And all the sweet-breathed Pinks.
"Hosanna in the highest,"
The Baby-Bluets sang;
And little trembling Harebells
With softest music rang.
"The winter hath been bitter,
But sunshine follows storm;
Thanks for his loving kindness
The earth's great heart is warm."
Thus spoke the Pilgrims' May-Flower,
That cometh after snow,
The humblest and the sweetest
Of all the flowers that blow.
"Thank God for every weather,
The sunshine and the wet,"
Spake out the cheery Pansies,
And darling Mignonette.
Select