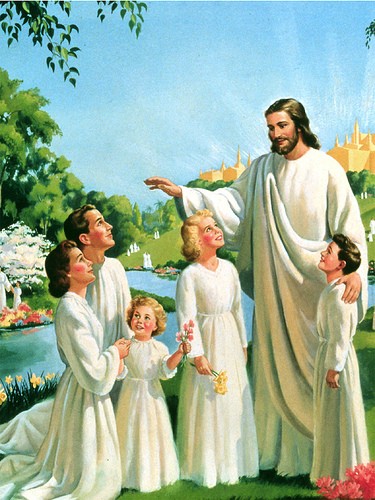 Who Will Be There?
THEN our earthly life is done,
When our onward race is run,
When all worldly hopes and pleasures
Perish with its hoarded treasures,
Shall we meet beyond the portal
Of the heavenly kingdom fair?
Shall we greet our friends immortal,
Glorified and happy there?
Shall we meet?
Will life's frail and rocking boat,
That will hardly keep afloat
On time's ever-shifting water,
Reach the home of Him that bought nor!
Shall we, shall we ever enter
The fair haven of that shore,
Where ne'er comes the chill of winter,
And the dwellers sin no more?
Shall we gain Heaven?
Of our dearest friends below,
Who've been called from earth to go,
Who, oh! Who will be in Heaven
When the crown of life is given?
When the fair immortals, meeting
Round the vernal tree of life,
Each exchange a heavenly greeting,
Free from woe, and pain, and strife,
Oh! Who will be there?
Selected.