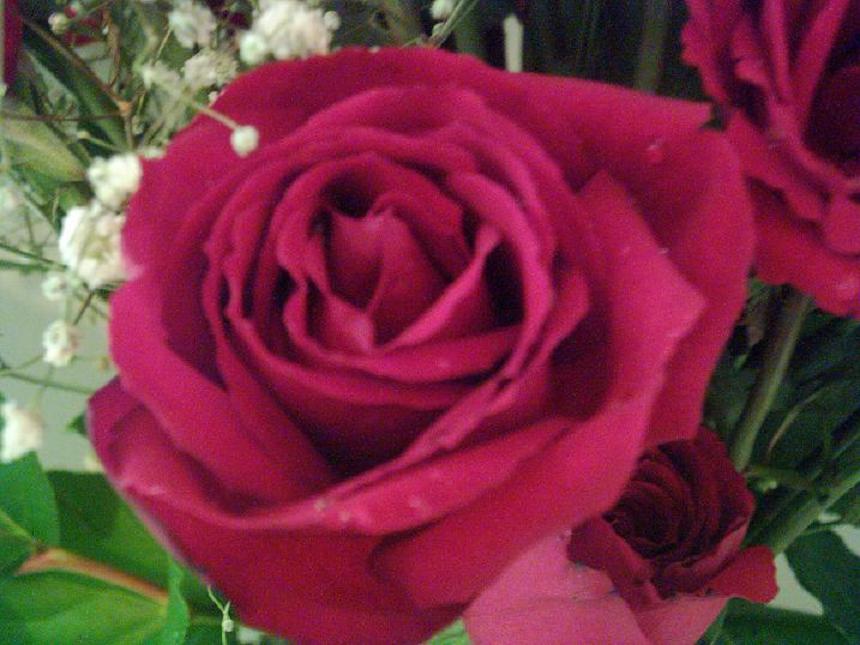 Be Happy
THE world is not a vale of tears,
a wilderness of woe,
Unless, by wicked discontent,
we choose to make it so;
For, though we meet the hurricane,
the chilling frosts, and snow,
As surely ours the balmy breeze
and sunshine's ruddy glow.
We may the slightest censure heed,
while deaf to love that warns,
Forget the rose's fragrant bloom
in keen research for thorns;
And every grief that time may bring
fast to our hearts may bind,
And banish thoughts that fain would bring relief and peace of mind.
There's sorrow, grief, and suffering, here, and misery', heaving sigh;
There's wrong in every human heart;
we'll find it, if we try;
But were it not still better far
of charity to make
A mantle for these frailties all,
for love and mercy's sake
Should we permit despair and gloom
our happiness to shroud,
And while the bright empyrean glows,
still walk beneath a cloud?
Or should we wiser strive to catch,
with upward-gazing eye.
The rainbow tints of hope and love
which paint the glowing sky?
Dear Jesus, loving Saviour, help,
that we may look to thee,
That thine own life so pure and good
may our example be;
Then shall our footsteps ever tend
to that bright world ON high,
Where peace and happiness will dwell,
and pleasures never die.
C. E. CHIPKAN.
Battle Creak, Michigan