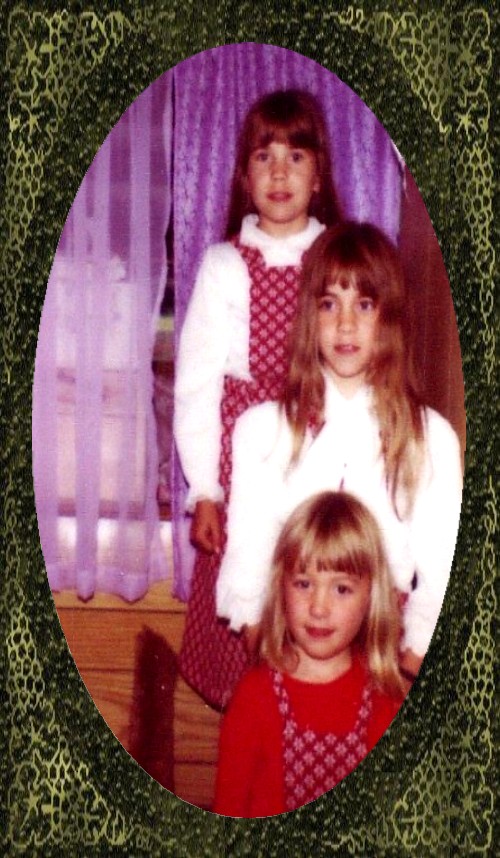 To The Children
DEAR little children, where'er you be,
Who are watched and cherished tenderly
By father and by mother;
Who are comforted by the love that lies
In the kindly depths of a sister's eyes,
Or the helpful words of a brother:
I charge you by the years to come,
When some shall be far away from your home,
And some shall be gone forever;
By all that you have to feel at the last,
When you stand alone and think of the past,
That you speak unkindly never!
For cruel words, nay, even less,
Words spoken only in thoughtlessness,
Nor kept against you after;
If they made the face of a mother sad,
Or a tender sister's heart less glad,
Or checked a brother's laughter,
Will rise again, and they will be heard;
And every thoughtless, foolish word
That ever your lips have spoken,
After the lapse of years and years,
Will wring from you such bitter tears
As fall when the heart is broken.
May you never, never have to say,
When a wave worn the past on some dreary day
Its wrecks at your feet is strewing,
"My father had not been bowed so low,
Nor my mother left us so long ago,
But for deeds of my misdoing!"
May you never stand alone to weep
Where a little sister lies asleep,
With the flowery turf upon her,
And know you would have gone down to the dead
To save one curl of her shining head
From sorrow or dishonor;
Yet have to think, with bitter tears,
Of some little sin of your childish years,
Till your soul is anguish riven;
And cry, when there comes no word or smile,
"I sinned, but I loved you all the while,
And I wait to be forgiven!"
May you never say of a brother dear,
"Did I do enough to aid and cheer,
Did I try to help and guide him?
Now the snares of the world about him lie,
And if unhonored he live and die,
I shall wish I were dead beside him!"
Dear little innocent, precious ones,
Be loving, dutiful daughters and sons
To father and mother;
And to save yourselves from the bitter pain
That comes when regret and remorse are vain,
Be good to one another!
Phoebe Cary