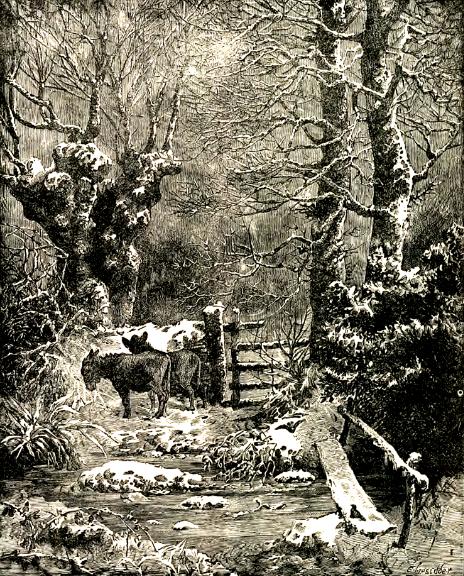 WAITING FOR PAPA.
THE day before Christmas was stormy,
And the night fell cold and gray,
With a wind that was full of frost flakes,
As I went my homeward way;
Down by a rock in the roadside,
Hiding away from the storm,
I came on two little children,
Muffled in garments warm.
"What are you waiting for, children?"
I asked as they smiled at me,
For that they were waiting for something
In their eager eyes I could see.
I wanted to hug and kiss them,
The roguish little elves,
As sweet,—why! There's nothing sweeter
Than their own little laughing selves.
"We're waiting for papa," they answered;
"It's time for him to come;
We always come here to meet him
And kiss him a welcome home;
And you know that papa would miss us
If he didn't find us here,
For you can't tell how he loves us!
He don't know, does he, dear?"
Then the motherly little woman,
Who may have been eight year; old,
Pulled her brother's cap down closer
To keep out the wind and cold.
"No, he doesn't know," he answered,
And laughed at the wind's wild glee,
"'Ou'd oughter see how muts fazzer
Sinks o' Dolly an' me!"
Eben E. Rexford.