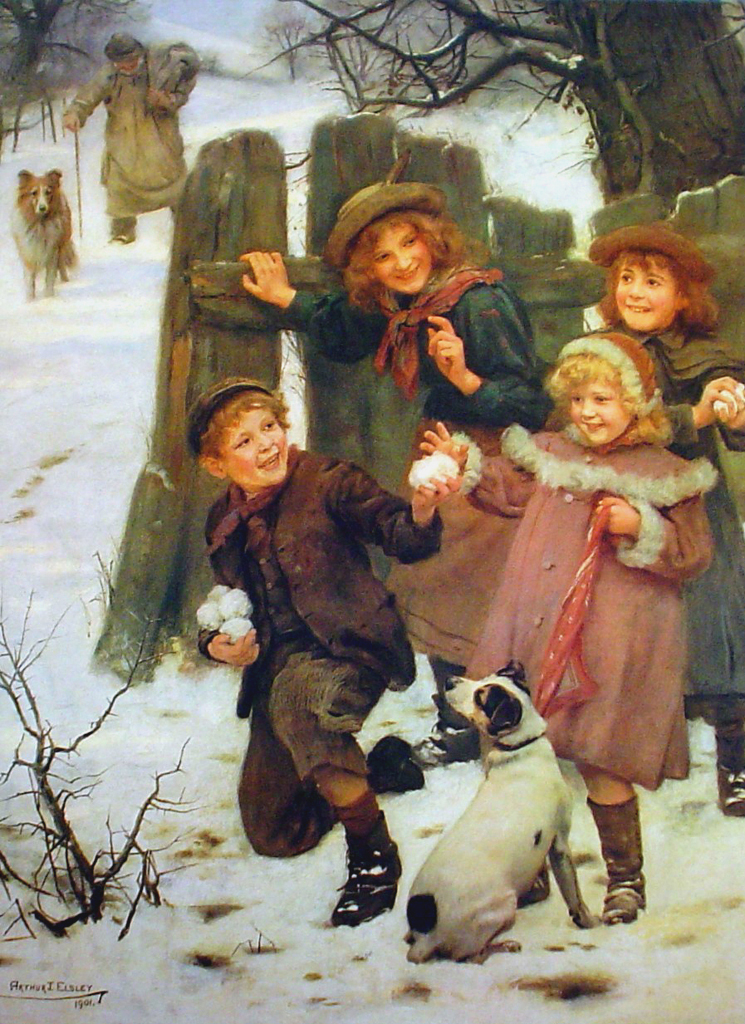 SNOW-BALLING.
THE snow, the snow, the fairy 'snow, the pure white falling snow!
How pulses leap and hearts beat high, and cheeks with color glow,
To throw the soft white balls about, with shouts of boisterous glee;
And mirth and mischief, hand in hand, show friendly rivalry.
O children whilst in rude, hale health snowballing ye enjoy,
And whilst the snowy pastime doth your playtime hours employ,
Think of the poverty that creeps unheeded by the door,
And of abundance give your mite unto the suffering poor.