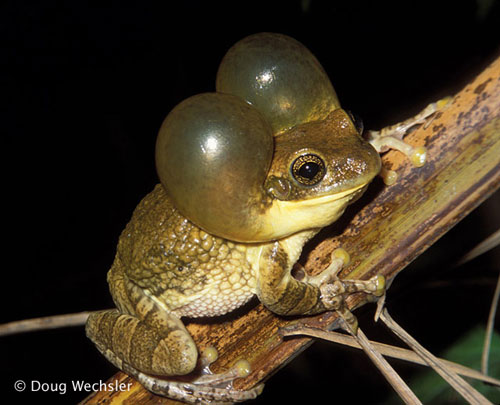 Another Bug
"Don't kill the toads, the ugly toads,
That hop around your door.
Each meal, the little toad doth eat
A hundred bugs or more,
He sits around with aspect meek,
Until the bug hath neared;
Then shoots he forth his little tongue,
Like lightning double-geared.
And then he soberly doth wink,
And shut his ugly mug.
And patiently doth wait until
There comes another bug!"