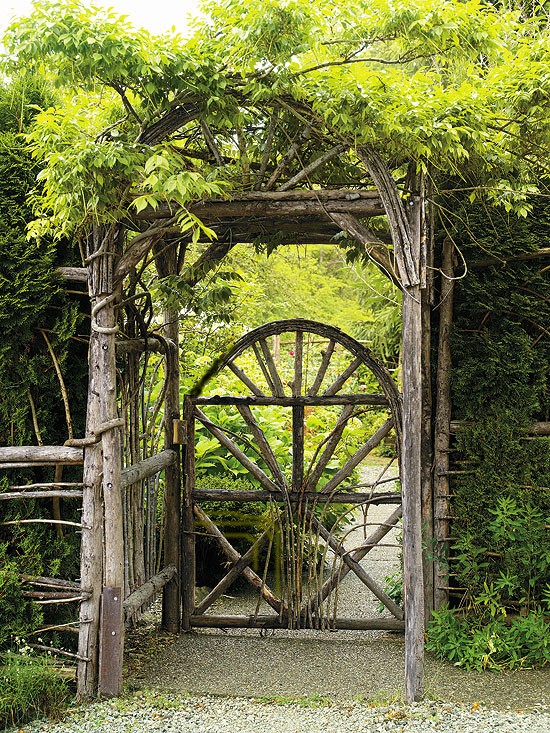 A Sorry Loss
BY the gate of a garden near the wood,
A brother and sister together stood.
"Beyond the gate you are not to roam"
Their mother had said, as she quitted home.
But, tired of playing within the bound,
Frank opened the gate, and they looked around.
"Oh! Jessie," he cried, "how I long to go
To play for a while in the wood below."
"But, Frankie, what did our mother say!"
Said the little one tempted to go astray.
"She thought in the wood we might get harmed,"
Said Frank;" but we need not feel alarmed;
There is nothing to hurt us; and oh, just see
That beautiful squirrel on yonder tree!"
And away ran Frank to the green retreat,
While Jessie followed with flying feet.
They chased the squirrel with laugh and shout;
They gathered the flowers, and played about;
And then, as they feared it was getting late,
Returned unhurt to the garden gate.
No questions were asked, and nobody knew
What Frank and Jessie had dared to do
Till on Saturday night, as they sat alone.
Frank to his mother the truth made known.
"But, mother," he said, "tho" we went in the wood,
We got no harm, as you thought we should.
Into the water we did not fall,
Nor did we injure our clothes at all."
"My son," was the answer, "it may be so;
Yet something you lost in the woods, I know.
Think well, and then tell me," the mother said,
As she laid her hand on her Fraukie's head.
"My knife, my ball, and my pence," thought he,
"I have them all safe; then what could it be?
I know," at length he said, with a start;
"I lost the happy out of my heart!
I have not felt easy since then," he sighed;
"And I could not be merry, although I tried.
Mother, I'm certain not all my play
Made up for the loss that I had that day."
Frank's tears fell fast as the summer rain;
But the happy came back to his heart again,
As he to his mother his fault confessed,
And her pardoning kiss on his lips was pressed.
Dear children, remember this simple lay;
For if in forbidden paths you stray,
Though you seem unhurt, and your fault be hid,
You will lose a treasure, as Frankie did.
—Child's Paper.