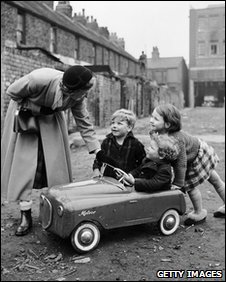 LITTLE CHILDREN.
ARE you gentle to each other?
Are you careful day by day,
Not to give offense by actions,
Or by anything you say?
Little children love each other;
Never give another pain,
If your brother speak in anger,
Answer not in wrath again.
Be not selfish to each other;
Never spoil another's rest;
Strive to make each other happy,
And you will yourselves be blest.