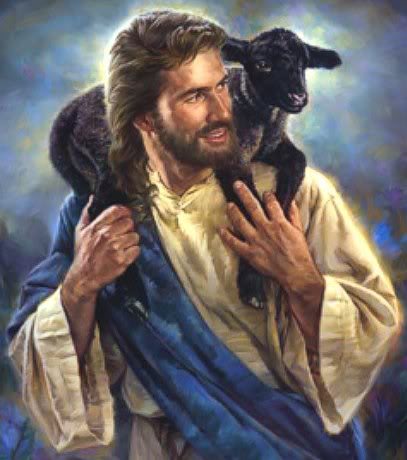 THE SHEPHERD'S VOICE.
"Come unto me," with loving voice at morn
I heard the Shepherd call;
But narrow seemed the fold, and fair the fields
Beyond the frowning wall.
Again, at mid-day, came the gentle voice;
But far my feet had strayed,
And, weary with the heat, I only longed
To find the forest shade.
Once more it came; but cool the shadows lay
Across the grassy wold,
And resting there, content with present ease,
I scorned the sheltering fold.
Soon fell the night, with neither silver star,
Nor song of happy bird;
And through the gloom no more, with pleadings sweet,
The Shepherd's voice I heard.
Affrighted then I turned, and blindly sought
To cross the trackless lea,
Till, faint with fear, in sorest need, I cried,
"O Shepherd, come to me! "
No answering voice the sullen silence cleft,
But lo, beside me stood
One who with sorrowing brow had followed close,
Unseen through wold and wood.
Then all the night grew light, and soft and sweet
The stars shone overhead,
While homeward by the Shepherd's tender hand
The wandering sheep was led.
Miss M. B. Sleight.