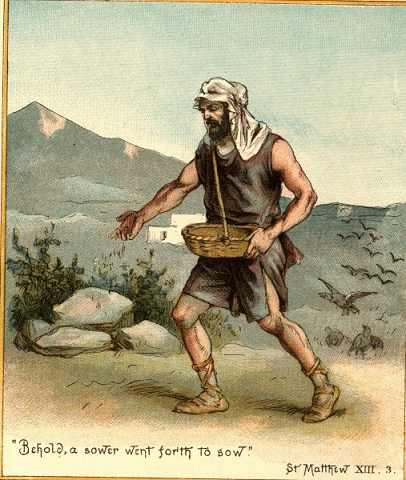 SOWING SEEDS OF TRUTH,
PASSING seasons keep reminding,
Time is rolling on,
Life's fine thread is still unwinding,
Like a pleasant song;
Come, ye searchers after pleasure,
Come, then, gladsome youth,
Fill each fleeting hour of leisure,
Sowing seeds of truth.
Teach the young while hearts are tender,
Drop the precious grain,
Till the soul makes full surrender,
And its freedom gains;
With the Spirit's sword provided,
Put it to the proof,
Let your teaching be decided,
Sowing seeds of truth.
Soon, we hope, when toil is ended,
All our praise to bring
To the Lord who has defended;
Whom we serve as King;
Till his love through thought and feeling,
Woven, warp and woof,
Be throughout our life revealing,
Sowing seeds of truth.
Henry Hiatt