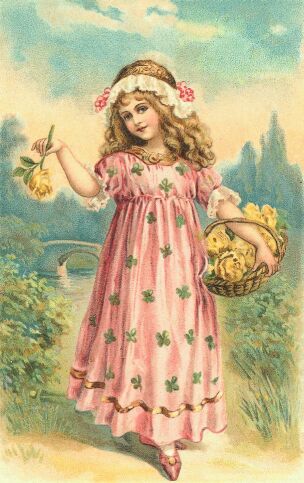 KIND THOUGHTS.
LET us cherish a memory for pleasant things,
And let all the others go;
It is never by giving "tit for tat"
That we touch the heart of a foe.
It is not by dwelling on fancied wrongs
That we feel their sting grow less,
And malice once entering the heart is sure
To crush out all tenderness.
Forgive, forget, though the wrong be great,
And your heart be stricken sore;
For thinking of trouble makes it worse,
And its pain is all the more.
Do kindly things to your neighbors, e'en
Though they do not so to you;
Though they be wrong, unjust, unkind,
Keep your own heart ever true.
The heart is a garden; our thoughts the flowers
That spring into fruitful life;
Have care that in sowing there fall no seed
From the weed of cruel strife.
Oh! Loving words are not hard to say,
If the heart be loving too;
And the kinder the thoughts you to others give,
The kinder their thoughts of you