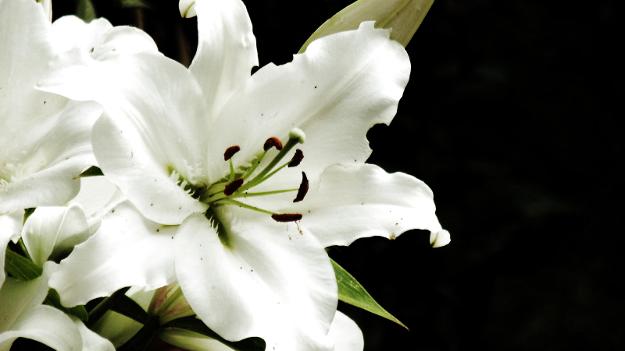 CONSIDER THE LILIES.
SWEET in the dusk and the dew,
Sweet in the noonday's shine,
Spotless their beautiful lifetime through,
As vestals who stand at a shrine,
The lilies, the fair white lilies,
To my soul bring a thought divine.
Mine in the early morn,
Ever to toil and spin;
Mine when the night-breeze stirs the corn,
Little of rest to win;
But the lilies, the pure, sweet lilies,
They are quiet their sphere within.
Sphere of a matchless peace,
Sphere of a still content,
While the white clouds scatter their silver fleecy,
Or the black are over them bent;
The lilies; the brave bright lilies,
Under God's firmament.
Chiding the fears of my heart
With their radiance of repose,
They bid we cheerily bear my part,
Sure that the Master knows
How gentle a lesson his lilies
To the listening ear disclose.
To be sweet in dusk and dew,
To be pure in the day's hot strife,
To be trustful and tender through
The storm of this human life.
O lilies, wonderful lilies,
With love's own love ye are rife!
Margaret F. Sangster