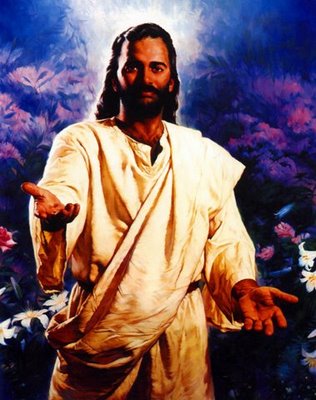 Come Unto me
A STILL small voice comes to me evermore,
The while I walk life's hills and valleys o'er;
I stay and listen for it wistfully
"Come unto Me."
I would not miss it for all sweetest sounds
Of music with which happy earth abounds;
The words are full of tenderest melody
"Come unto Me."
Full well I know who speaks them day by day;
I cannot often see along the way
The Friend whose voice I love; but still he saith,
"Come unto Me."
It is a whisper in the hush of night,
It is the greeting of the morning light,
And all day long I hear it thankfully
"Come unto Me."
It is not drowned by all the noise of throngs,
And in the peaceful sounds of even songs
I catch the sweet words spoken tenderly
"Come unto Me."
I am bewildered oftentimes by life,
And long to steal away from all the strife;
And then how precious the dear words can be
"Come unto Me."
------------------
WORK.
IN the name of God advancing,
Sow thy seed at morning light;
Cheerily the furrows turning,
Labor on with all thy might.
Look not to the far-off future,
Do the work which nearest lies;
Sow thou must before thou reapest;
Best at last is labor's prize.