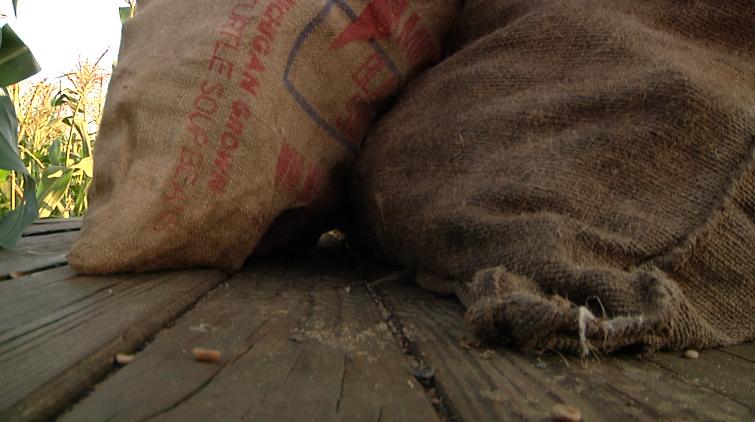 Two
There went a man from home, and to his neighbors twain
He gave, to keep for him, two sacks of golden grain.
Deep in his cellar one the precious charge concealed;
And forth the other went and strewed it in his field.
The man returns at last asks of the first his sack:
"Here, take it; 'tis the same; thou hast it safely back."
Unharmed it shows without; but when he would explore
His sack's recesses, corn there finds he now no more:
One half of what was there proves rotten and decayed;
Upon the other half have worm and mildew preyed.
The putrid heap to him in ire he doth return.
Then of the other asks, "Where is my sack of corn?"
Who answered, "Come with me and see how it has sped"
And took and showed him fields with waving harvest spread.
Then cheerfully the man laughed out, and cried, This one
Had in sight to make up for the other that had none.
The letter he observed, but thou the precept's sense,
And thus to thee and me shall profit grow from hence;
In harvest thou shalt till two sacks of corn for me,
The residue of right remains in full to thee.
Select.