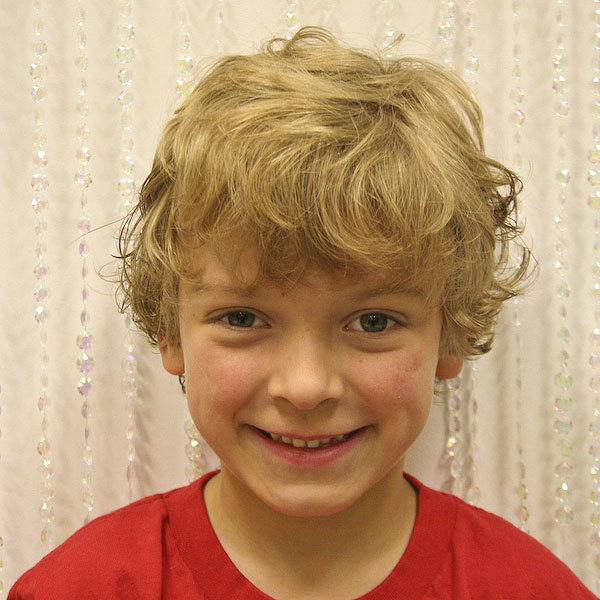 TRUSTING.
DAYLIGHT'S sun was slowly dropping
Into coming night;
And the twilight shadows falling,
Hid the world from sight.
Waiting by the busy crossing,
Stood a little one;
Golden curls and eyes of azure—
Waiting all alone.
Listening oft to catch a footstep,
Strained the little mind;
But the blue eyes ne'er glanced upward,
For the boy was blind.
"Shall I help you o'er the crossing? "
Spoke a passer-by—
"Come, I'll bear you safely over
In my arms so high."
"I am waiting for my father,"
Said the child, "to come;
He will take my hand in his,
And lead me safely home."
"But perchance, my boy, your father's
Stopped along the way,
And forgets his child is waiting
Here, at close of day."
Softly came the earnest answer,
Lisped so sweet and low:
"Ah! I know he'll come; I'll trust him,
For he told me so."
Oh! The earnest, childish trusting
To a father's care —
Knowing, though all around is darkness,
That his hand is there.
Would that we could have this simple,
Child-like trust in God; •
Would that we by faith could lean
Upon his very word;
Trust our Father's hand to lead us
Where we cannot see;
Trust his gentle voice to call us —
"Come, blind child, with me."
Selected.