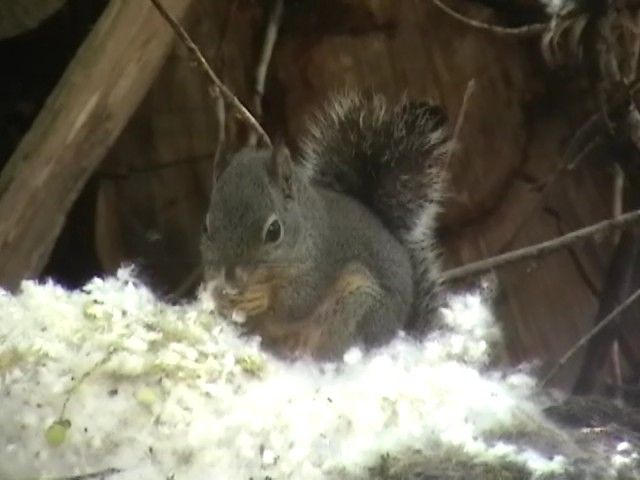 TIME ENOUGH.
TWO little squirrels, out in the sun,
One gathered nuts, the other had none.
"Time enough yet," his constant refrain,
"Summer is still only just on the wane."
Listen, my child, while I tell you his fate;
He roused him at last, but he roused him too late;
Down fell the snow from the pitiless cloud,
And gave little squirrel a spotless white shroud.
Two little boys in a school-room were placed;
One always perfect, the other disgraced.
"Time enough yet for my learning," he said,
"I will climb, by and by, from the foot to the head."
Listen, my darling; their locks have turned gray;
One as a governor is sitting to-day;
The other a pauper, looks out at the door
Of the alms-house, and idles his days as of yore.
Two kinds of people, we meet every day;
One is at work, the other at play.
Living uncared for, dying unknown
The busiest hive hath ever a drone.
Tell me, my child, if the squirrels have taught
The lesson I long to impart to your thought;
Answer me this, and my story is done,
Which of the two would you be, little one?