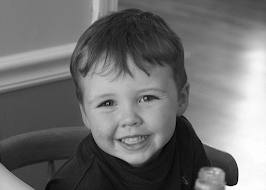 How You Grow
HOW YOU GROW!
How you grow! How you grow!
Everybody tells me so;
Friends and relatives all say
They see me growing day by day.
'Tis pleasant thus to hear from all
That I am growing stout and tall,
But pleasanter 'twould be to know
That I am growing better too.
Does my budding mind improve;
Knowledge, truth, and goodness, love?
Does my heart, enlarged, contain
Greater love to God and men?
Do I grow in pure delight
Of what is good, and true, and right?
Still advance in pious fear,
Make God's will my reverent care?
Thus, while friends their praise bestow,
And cry in wonder, "How you grow!"
I'll ask my conscience, as I should,
Tell me, am I growing good?
----------------------
SWEETEST note in seraph's song,
Sweetest name on mortal tongue,
Sweetest enroll ever sung
Jesus, Jesus, Jesus!