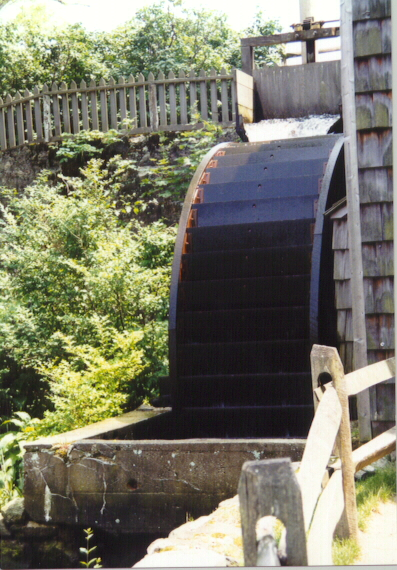 MORNING IN THE MOUNTAINS.
MORN on the mountains! Streaks of roseate light
Up the high east athwart the shadows run;
The last low star fades softly out of sight,
And the gray mists go forth to meet the sun.
And now from every sheltering shrub and vine,
And thicket wild with many a tangled spray,
And from the birch and elm and rough-browed pine,
The birds begin to serenade the day.
And now the cock his sleepy harem thrills
With clarion calls; and down the flowery dells,
And from their mossy hollows in the bills,
The sheep have started all their tinkling bells.
Lo the great sun! And nature everywhere
Is all alive, and sweet as she can be;
A thousand happy sounds are in the air,
A thousand by the rivers and the sea.
The dipping oar, the boatman's cheerful horn,
The well-sweep creaking in its rise and fall;
And pleasantly along the springing corn,
The music of the plowshare, best of all,—
The insect's little hum, the whirr and beat
Of myriad wings, the mower's song so blithe,
The patter of the school-boy's naked feet,
The joyous ringing of the whetted scythe, —
The low of kine, the falling meadow bar,
The teamster's whistle gay, the droning round
Of the wet mill-wheel, and the tuneful jar
Of hollow milk-pans, swells the general sound.
And by the sea, and in each vale and glen,
Are happy sights as well as sounds to hear,
The world of things, and the great world of men,
All, all is busy, busy far and near.
The ant is hard at work, and everywhere
The bee is balanced on her wings so brown;
And the black spider on her slender stair
Is running down and up, and up and down.
The pinewood smoke in bright, fantastic curls,
Above the low-roofed homestead sweeps away,
And o'er the groups of merry boys and girls,
That pick the berries bright, or rake the hay.
Morn on the mountains! The enkindling skies,
The flowery fields, the meadow, and the sea,
All are so fair, the heart within me cries,
How good, how wondrous good our God must be!
Alice Cary.