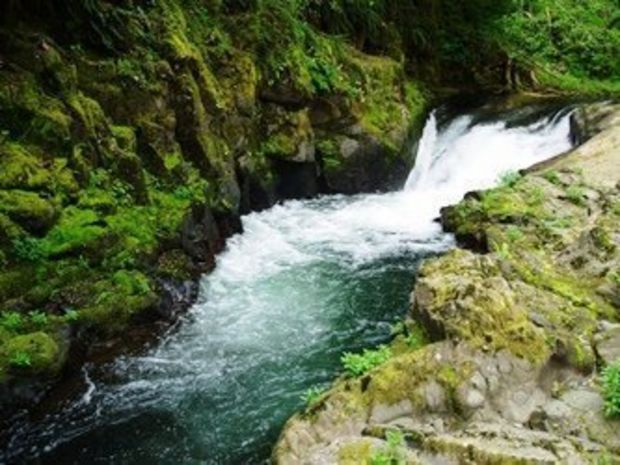 UPPER STREAMS.
I KNOW of a stream that rushes down
The rocky bed of a mountain glen:
Dashing and splashing through green and brown,
In shadows now, in the sunshine then.
All through the dreariest winter-time,
All through the brightest of summer days,
It sings and babbles its woodland rhyme,
And fills the air with the sweetest praise.
The weariest traveler here may drink;
The poorest peasant or simplest child
May quench his thirst at the brooklet's brink,
Here in the forests, cool and wild.
And "whosoever will" may take
These waters that flow from the highest hills
And over the rocky barrenness break—
Water which upper spring distills!
I know of a river, crystal clear,
Free for all the children of men;
The poor to bless and thirsty to cheer,
With source far up beyond earth's ken;
Which flows with a boundless fullness down,
Down from the hills of God on high,
Through the sunny green and shadowy brown,
Through sorrows that live, and joys that die.
O water of life with thy musical flow,
In sorrows and night we press to thy brink!
Earth's deepest grief and bitterest woe
Are here assuaged as we stoop and drink.
No price to pay—no gift to bring;
Only to come at the heavenly call;
Only to Christ's dear name to cling—
Free to the poorest and neediest of
O water of life! O crystal stream!
Brimful of blessings from paradise,
Reflecting 'the light's celestial gleam
That shines on thy bosom in far-off skies,
Flow through the lands that need thy waves;
To thy full flood may the dying press!
Sing to the lost of the love that saves-
O river of God, cheer, save, and bless!
St. Louis Evangelist