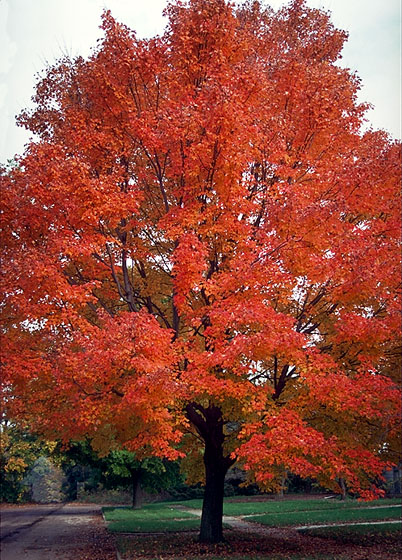 THE AUTUMN.
THE autumn time is with us. Its approach
Was heralded, not many days ago,
By hazy skies that veiled the brazen sun,
And sea-like murmurs from the
rustling corn,
And low-voiced brooks that
wander drowsily
By purpling clusters of the juicy
grape,
Swinging upon the vine. And
now 'tie here,
And what a change hath passed
upon the face
Of nature, where thy waving
forests spread,
Then robed in deepest green!
All through the night
The subtle frost hath plied its
mystic art,
And in the day the golden sun
bath wrought
True wonders; and the wings
of morn and even
Have touched with magic breath
the changing leaves.
And now, as wanders the
dilating eye
Athwart the varied landscape
circling far,
What gorgeousness, what
blazonry, what pomp
Of colors, burst upon the
ravished sight!
Here, where the maple rears its
yellow crest,
A golden glory; yonder, where
the oak
Stands monarch of the forest,
and the ash
Is girt with flame-like parasite,
and broad
The dog-wood spreads beneath
a rolling field
Of deepest crimson; and afar,
where looms
The gnarled gum, a cloud of
bloodiest red!
William D. Gallagher.