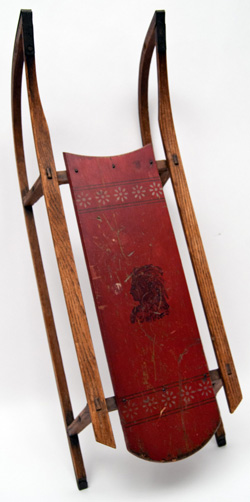 THE FIRST SNOW.
STAY in the house! Why, mother,
I'm six years old, you know
Never a boy as big as I
Would be afraid of the snow!
Cap and mittens and tippet?
I must have them, I s'pose
Overcoat? No! What could I do
All bundled up in clothes?
Watch, now, and see me tumble
Right into the snow-drift there;
Snow all over my jacket
Snow all in my hair
Isn't it glorious fun, mother
Buy me a brand-new sled
The runners of shining steel, mother,
The top of brightest red.
Boys like winter and cold and snow.
'Cause they are strong and tough;
And I am the gladdest boy in town,
For now there'll be fun enough.
JOY ALLISON,
Companion