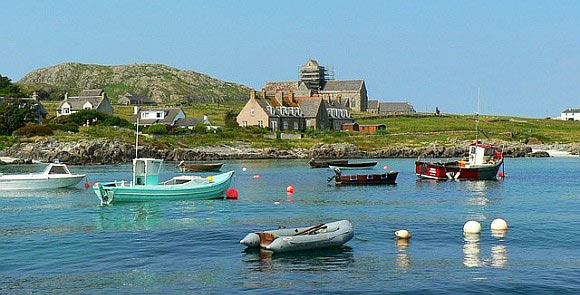 Iona
Clement of Iona wrote a book against Catholic images.
No wonder British Protestants revere this missionary isle!
The following poem speaks the sentiment of thousands:
"Lone Isle! Though storms have round thy turrets rode,
And their red shafts have sear'd thy marble brow,
Thou wert the temple of the living God,
Teaching earth's millions at thy shrine to bow.
Though desolation wraps thy glories now,
Still thou wilt be a marvel through all time
For what thou hast been: for the dead who rot
Around the fragments of thy towers sublime,
Once taught the world, and sway'd the realm of thought,
And ruled the warriors of each northern clime.
Dear art thou for thy glories long gone by;
Virtue and truth, religion's self must die,
Ere thou can'st perish from the chart of fame,
Or darkness shroud the halo of thy name."
Introduced by J. N. LOUGHBOROUGH.