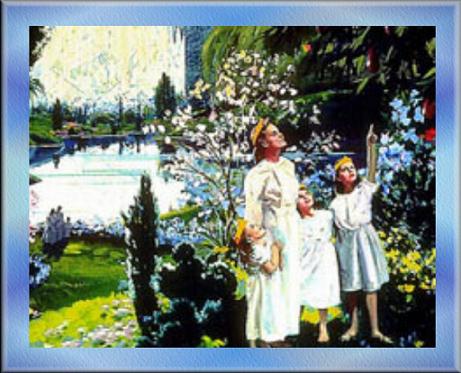 Not On Earth
Not on earth, 'tis dark and drear;
Thy rest is not below.
This life is marked with many a tear
Where ever you chance to go.
Look up, and seek a portion where,
True happiness doth reign;
No tears can ever enter there,
O strive, that land to gain.
All earthly treasures must decay,
Our fairest prospects die,
Our fondest hopes may pass away,
And all in ruins lie.
But far above this vail of woe
There is a home most fair,
Our greatest care be this to know
We have a treasure there.
Ashfield, Mass. S. Elmer.
O, meet me in heaven, we must be there,
In that world of beauty transcendently fair;
Cling not to the world with its glittering show,
O fix not your treasure here below.
Come with me, come, to that sweet home,
Birds there warble in melodious tone;
Come, for earth's toil and its cares stay not.
To rest in heaven be Your happy lot.
New Ipswich, N. H. S. A, Hastings.