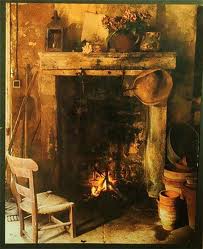 The Little Boy's Watch
DEAR little Dick, curled up by the fire,
Sat watching the shadows come and go,
As the dancing flames leaped higher and higher,
Flooding the room with a mellow glow.
His chubby hand on his side was pressed,
And he turned for a moment a listening ear;
"Mother," he cried, "I've got a watch!
I can feel it ticking right under here."
"Yes, Dick; 'tis a watch that God has made,
To mark your hours as they fly away;
He holds the key in his mighty hand,
And keeps it in order night and day.
"Should he put aside the mystic key,
Or lay his hand on the tiny spring,
The wheels would stop, your watch run down,
And lie in your bosom a lifeless thing.
He crept to my side, and whispered soft,
While his baby voice had an awe-struck sound:
"I wish you would ask Him, mamma, dear,
To be sure and remember to keep it wound!"
The Little Sower.