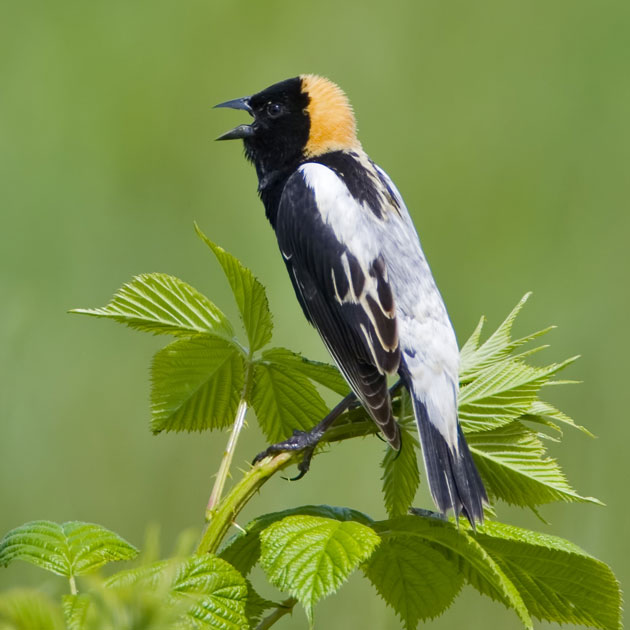 BOBOLINK.
OH! You pretty Bobolink!
Did you ever stop to think
What a chatting, what a noise
(Like a troop of merry boys)
You are making in the lane
Just as long as you remain?
Merry, saucy bobolink!
Now you stand and slyly wink
With your eyes so black and bright,
Full of roguery by right!
And your Vest so neat and trim
Buttoned quite up to your chin.
Full of music is your throat,
Every trill a joyous note;
Pouring out on bush and tree
Your sweet notes of melody,
In the morning's rosy pink,
Merry, merry, Bobolink!
Aunt Clara.