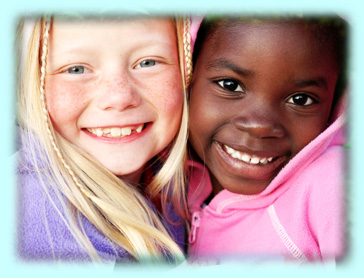 YOUR FACES.
I KNOW you are rosy, children,
I know your eyes are bright,
That your cheeks have the cunningest dimples,
And your brows are fair as the light.
But I know something else, my darlings,
That maybe you have not heard.
So listen, my pets, and remember
A wise old grandmother's word.
Whenever you fret or quarrel,
Whenever you frown or cry,
There's a line on your face that tells it,
And will tell it by and by;
And when you would fain look pleasant,
The tell-tale marks will say,
"She or he may try to be pretty,
But have been cross in their day."
Selected
HE sendeth sun, He sendeth shower,
Alike they're needful for the flower;
And joys and tears alike are sent
To give the soul fit nourishment.
As comes to me, or cloud or sun,
Father, thy will, not mine, be done!