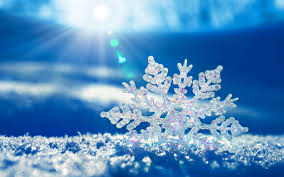 The New Years Peace
I SAW the portal; of the dawning year
Thrown open to the light.
I saw pale Time, a hoary king, appear, Il
With crown of flashing crystal, cold and
clear,
Shining upon his wintry locks of white.
He raised his quiet, earnest eyes to heaven,
The east bloomed into day.
"O world!" he cried, "the old year is forgiven!
Her sins that fall like bitter raindrops driven
On stormy seas, shall rise no more for aye!"
Then January, with a childish grace
And merry song, arose;
And with her robes that shone like frosted lace,
And sweet smiles bright as sunshine on her fare,
Stood like an angel purer than the
SNOWS.
I saw her tarry at the poor man's door;
Her merry greeting rang
Like music through his cottage, and once more
His face grew bright—more bright than e'er
before—
And lifting up his face to God, he sang.
I saw her kiss poor tear-worn cheeks, and bring
Light to the mourner's eyes;
I saw the sad turn from their pain and sing;
I saw the weary bathe in Hope's pure spring—
That sweet Siloam that flows from Paradise.
O January month of joy! We hear
On every side thy voice,
It fills our spirits with its life and cheer,
The future waits for all men, bright and clear—
Each rising sun cries to the world, "Rejoice!"
He treasures not our sins who rules in heaven.
Time, with an angel pen,
Each daybreak writes that one sweet word
"forgiven"
On every heart that for the right has striven;
Peace, kind as snow, makes fair the paths of
men.
Ernest W. Shurtlef.