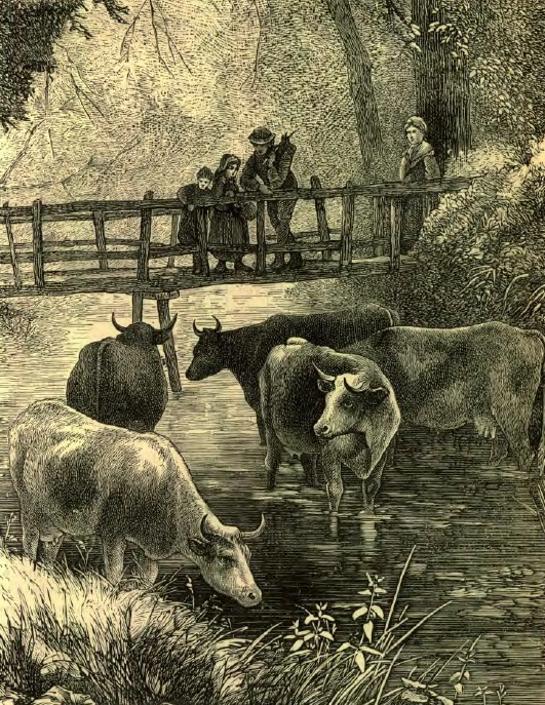 Bridge Of Planks
SPANNING the streamlet's grassy banks,
Above the shallow brook,
Stands the old-fashioned bridge of planks,
In a cool and shady nook.
An alder and an aged thorn
Over the waters meet,
And the wooden path is thin and worn
With the tread of many feet
For from the hamlet on the hill
That ancient footway leads,
Over the narrow, brawling rill,
Into the woods and meads.
The sturdy laborer, hale and strong,
Crosses with heavy tread,
While the lark trills out his morning song
High o'er his dewy bed.
The sun-burned children, girls and boys,
In wild and merry rout,
In the full prime of childhood's Joys,
Pass over with a shout.
The gray-haired patriarch loves the place,
He sees it from his cot,
And totters down, with feeble pace,
To linger near the spot.
The peaceful cows come down to drink,--
Escaped the summer's sun,—
And in the shade of elm and oak,
Stand knee-deep in the run.
Through summer's heat and winter's cold,
Spanning the grassy banks,
It stands, the friend of young and, old,
The trusty bridge of planks.
—Selected.