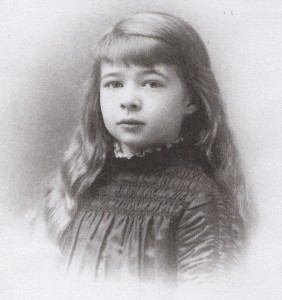 HALVING THE PEACH.
I ASKED Nellie the question often asked,
What happiness is, in idle vein,
Scarce looking for answer; and it tasked
And puzzled her childish brain.
She stood with her hands close clasped behind,
As though she was gravely turning o'er
Her budget of baby-thoughts to find
An answer among their store.
Her brow was knit with a thoughtful frown,
And her crimson lips had a pretty pout,
While her eyes looked up and her eyes looked down,
Determined to find it out,
When suddenly over her radiant face
There flowered a flashing smile, whose glow
Like a rosebud burst to a rose's grace,
And she eagerly cried, "I know!
"It's halving the peach. You gave me one,
As yesterday at the table we sat;
And I shared it with Bess, for Bess had none;
And I'm certain it must be that."
"Dear child! you have taught as I could not teach
What happiness is; and, darling, so,
If you always are ready to halve your peach;
You always can say, 'I know!'"
Margaret J. Preston.