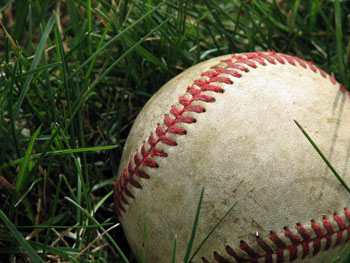 THE TRUANTS.
LET'S hookey Jack,' this afternoon,
And have a game of ball,
Of one-old-cat or two-old-cat
Or any cat at all!"
And Charlie White and Henry Blake
And Tom and Willie Poole
Made off across the Deacon's field,
Well out of sight of school.
But as they climbed the deacon's fence,
Poor Tom must push away
A hornet's nest, and then what came
You know as well as I.
Alas! It finished Tommy's sport
Before 't was well begun;
And back in school with tear-stained face
Appeared at half-past one.
"No two-old-cat today," said Will,
And through the corn they go;
But why should luckless Hall forget
The ditch that lay below?
With shoulder lamed and jacket torn
And forehead black and blue,
His heart aquake, poor Harry Blake
Limped into school at two.
"No one-old-cat today," said Will.
"No use for two to try,
Give me the bat, and do your best
At catching on the fly."
Perhaps 'twas only Charlie's fault
That let the ball slip through;
But at the school a swollen nose
Arrived at half-past two.
Alas! Our poor unfortunates—
Reduced from four to one,
"No matter, then," said sturdy Will;
"I'll toss and catch alone."
His lonely game was brief, indeed,
The ball lodged in a tree,
And meek, repentant Master Will
Sank into school at three!
Behold the sum of all their sport,
Their honey turned to gall;
No one-old-cat, no two-old-cat,
Nor any cat at all.
—F. K. Crosby.