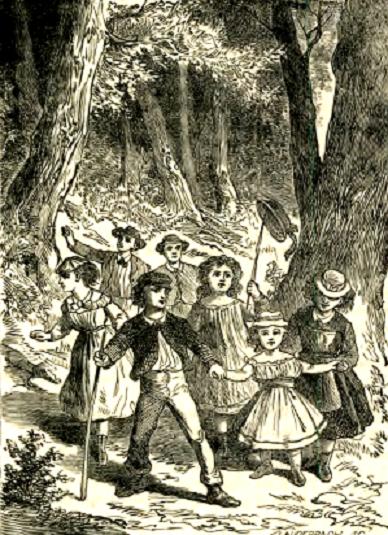 THE CHILDREN'S LAY,
WE are little children,
Full of life and play,
Singing, ever singing,
Songs so bright and gay;
Should we not be happy
In a world so fair?
Love and joy and kindness
Find we everywhere.
Birdies in the treetops
Sing us songs so sweet;
Blossoms in the meadows
Stay our busy feet;
Winter clouds and snowstorms,
Summer sunshine bright,
Bring us sweetest pleasures,
Fill us with delight.