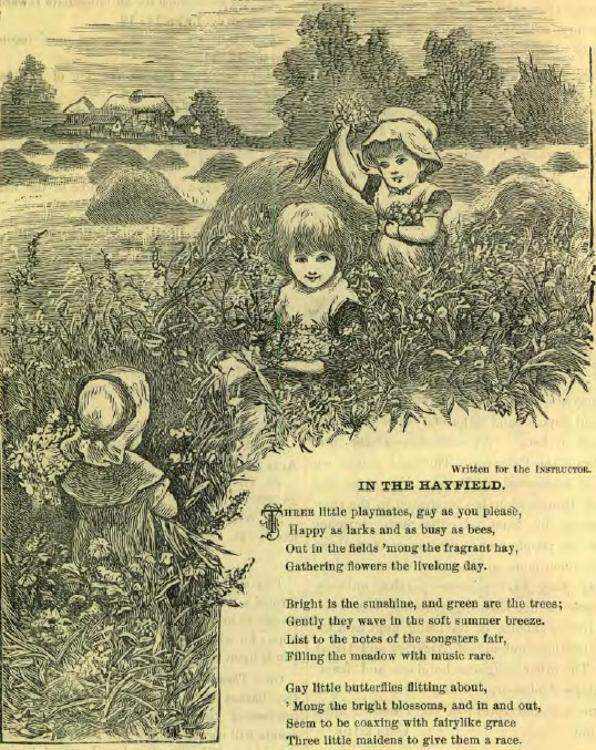 IN THE HAYFIELD.
THREE little playmates, gay as you please
Happy as larks and as busy as bees,
Out in the fields 'mong the fragrant hay,
Gathering flowers the livelong day.
Bright is the sunshine, and green are the trees;
Gently they wave in the soft summer breeze.
List to the notes of the songsters fair,
Filling the meadow with music rare.
Gay little butterflies flitting about,
'Mong the bright blossoms, and in and out,
Seem to be coaxing with fairylike grace
Three little maidens to give them a race.
Filling their laps with the blossoms rare,
Blushing wild roses and violets fair.
See, little Jane has a lovely bouquet
"Take that to mamma," cries dear little May.
"Look, sister Fannie, look quickly—do see!
Isn't it lovely as lovely can be?
Mamma says God made the sweet flowers grow,
And I guess that's the reason we all love them so."
MRS. L. D. A. STUTTLE