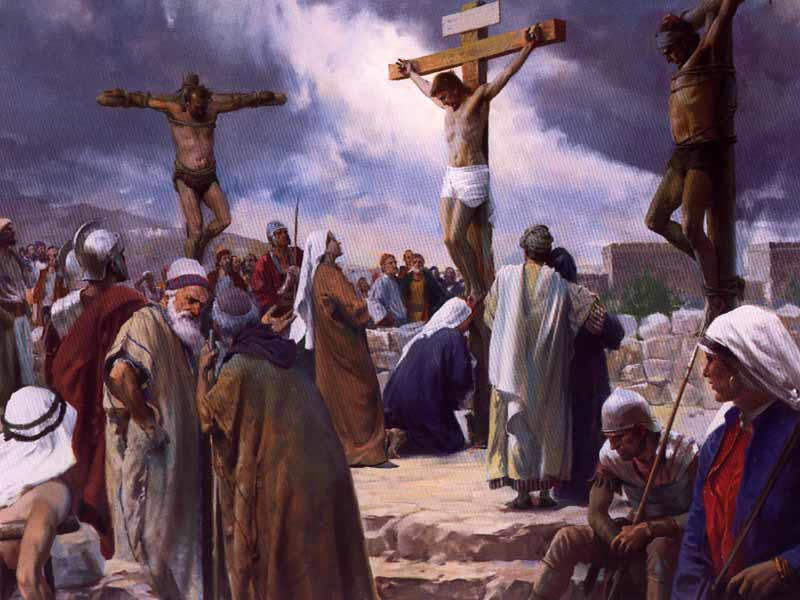 Death Of Jesus.
WHY this gloom and awful darkness?
Why tins quaking of the earth,
While all faces gather paleness?
What strange sounds that now burst forth,
From the rocks which break asunder,
With a crash and noise like thunder?
Surely nature's in commotion,
But for what or wherefore? Hath
Earth forgot her daily motion,
Or around the sun, her path?
No. But Christ they've crucified,
And on yonder mount he died.
See him there, with arms distended,
While the crowd revile and scorn him,
Yet with love and pity blended,
He doth cry, "Forgive, forgive them,
For my work is intercession.
And to redeem from all transgression,"
He it is who brought salvation.
He for us has suffered, died.
That while here we spend probation,
In the darksome world, and wide.
Hope might cheer with rays supernal
In the path to Life Eternal.
D. E. Edmunds.