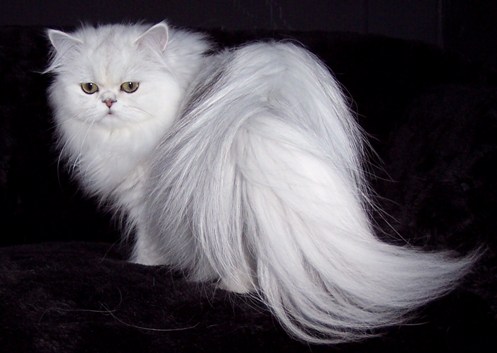 CLEOPATRA.
WE'VE called our young puss Cleopatra;
'T was grandpa who named her like that.
He says it means "fond of good living; "
A queer enough name for a cat!
She leads the most lovely existence,
And one which appears to enchant:.
Asleep in the sun like a snowflake
That tries to get melted and can't;
Or now and then languidly strolling
Through plots of the garden, to steal
On innocent grasshoppers, crunching
Her cruel and murderous meal;
Or lapping from out of her saucer—
The dainty and delicate elf!—
With appetite spoiled in the garden,
New milk that's as white as herself.
Dear! Dear! Could we only change places,
This do-nothing pussy and I,
You'd think it hard work, Cleopatra,
To live as the moments went by.
Ah! How would you relish, I wonder,
To sit in a school-room for hours?
You'd find it less pleasant, I fancy,
Than murdering bugs in the flowers.
Edgar Fawcett.