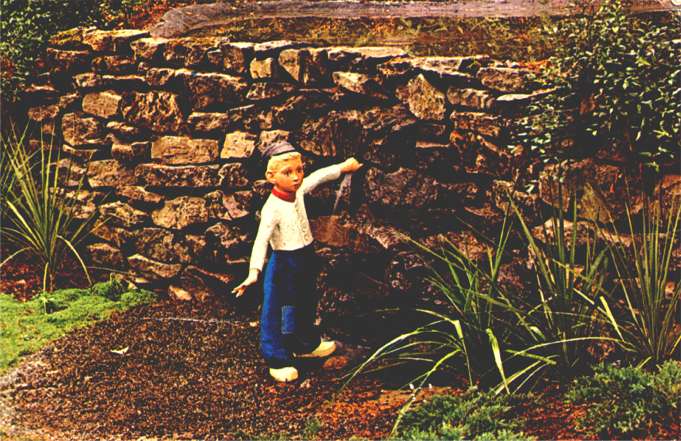 THE LITTLE HERO.
THERE lived in Holland once a boy,
Who with one little hand
Held back the mighty sea, one night,
From deluging the land.
He was returning from the town,
To which he had been sent,
When, through the great seawall, he saw,
By chance a little rent.
He'd often heard his father say
The slightest break would grow,
And soon the mighty mass would sweep
Across the town below.
One moment's thought, and then he filled
The opening with his hand,
Hoping some villager might pass
Along the dyke of sand.
But all night long, through dark and chill,
He waited for the day,
While safe from harm, across the plain,
The sleeping village lay.
One faithful heart, one fearless hand,
May stay a tide of ill,
If only courage nerve the hand,
And love inspire the will.
Selected.