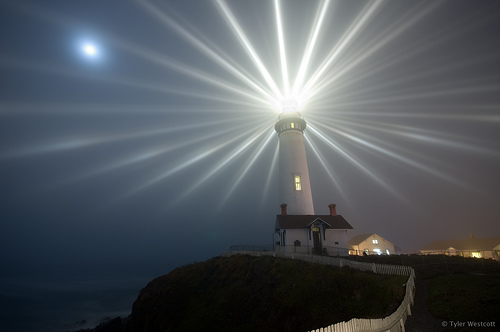 The Sea Wind.
COME nestle, child, beside the fire,
A dove within its light;
I'll tell you why this hoarse sea-wind
Has made me weep to-night.
Two Falls ago, a night like this,
On wings of storm, came down;
Your brother Will was out at sea,
Beyond the fishing town.
The lighthouse tower flashed that night
Its red and angry eye
It flashed in vain, through spray and mist,
Far up the angry sky.
The waves climbed up the black sea-cliffs,
Like wolves, that showed their teeth;
They howled, they snarled, they tore the boat
Upon the frothing reef.
Along the beach the bonfires leaped
As wildly as my prayer;
But neither brought my boy from sea,
To stroke his mother's hair.
The lighthouse tower, at gray of morn,
It flashed its light no more;
The waves, like white-haired lambs at play,
Gay gamboled on the shore.
And when the tide came slowly in,
A face looked from its foam:
For, borne within its tender arms,
My fisher-boy came home!
YI