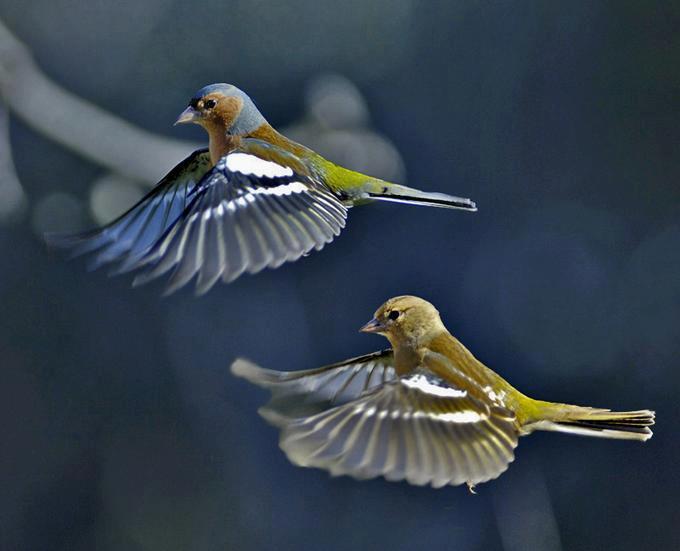 THE FLIGHT OF THE BIRDS.
THE withered leaves are whirled away,
The fallowed field is brown and bare;
The breath of autumn fills the day,
And sounds of fall are on the air.
The squirrels call in beechen groves;
The brown nuts patter on the ground;
And in the woodland nook he loves
The partridge drums a muffled round.
Beyond the hill, and up the lane
That winds along the meadow lands;
Amd ends upon the level plain-

Whereon an ancient oak-tree stands,
A flock of silent travelers light
To rest upon their winged way,
Then follow in their leader's flight,
Seeking the land of sunlit day.
"O merry minstrels of the woods!
O children of the field and sky!
Cross not the mountain range and floods,
But linger till the snows are nigh!"
So pray the spirit of the tree,
But, high above the busy town,
The travelers sail the silent sea,
And leave the meadows sere and brown.
Into the south-land flying,
While autumn days are dying,
Spread your wings, O (little) singers,
For the snows are on the peak!
Blessings on your silent leaving,
Though the lonely woods are grieving
For the clear notes of your voices
And the joy your sweet songs speak!
Soon the northern lights are burning
On the hearthstones far and near;
Soon the snows of winter cover
Fields where bloomed the purple clover,
And we watch for your returning
In the springtime of the year.
S. S. Times.