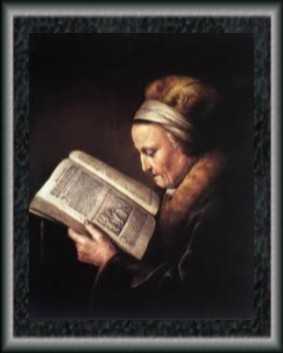 As We Make It
"THE world is even as we take it,
And life, dear child, is what we make it."
Thus spoke a grandma, bent with care,
To little Mabel, flushed and fair;
But Mabel took no heed, that day,
Of what she heard her grandma say.
Years after, when no more a child,
Her path in life seemed dark and wild;
Back to her heart the memory came,
Of that quaint utterance of the dame:
"The world, dear child, is as we take it,
And life, be sure, is what we make it."
She cleared her brow, and, smiling, thought,
'"Tis even as the good soul taught;
"And half my woes thus quickly cured,
The other half may be endured."
No more her heart its shadows wore;
She grew a little child once more
A little child in love and trust.
She took the world as we, too, must,
In happy mood, and lo, it grew
Brighter and brighter to her view.
She made of life, as we, too, should,
A joy; and lo, all things were good
And fair to her, as in God's sight,
When first he said, "Let there be light."
—Select