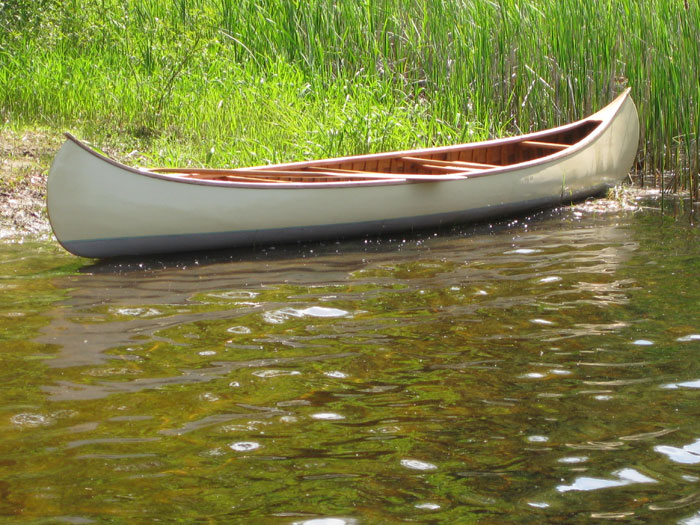 LEGEND OF THE WHITE CANOE.
IN the days, now gone forever,
When the forest paths had never
Echoed to the white man's tread;
Where Niagara's swift waters,
Seek for rest, but never find it,
Falling on their stony bed—
Tall and dark, and very silent,
Donning plumes, and wearing war paint,
Dwelt the red men in their wigwams.
This a custom of the warriors —
Once a year they all assembled
At the Falls for sacrifice.
Not without the flock a firstling,
As the Scriptures speak of yore,
Not the turtle-dove and pigeon,
Grains and fruits and nothing more.
But canoe of snowy whiteness,
Filled with autumn fruit and flowers,
Rowed by fairest Indian maiden,
That abode in sylvan bowers.
It was not considered penance,
By the women or the warriors,
Kith and kin of any tribe.
Parents thought it to be honor,
As they clasped their blooming daughter,
If the lot had fallen on her—
Though the arrow pierced, they smiled.
Smiled at heart in secret triumph—
Theirs the fairest of the fair—
Ne'er betrays the stoic features,
Pain or pleasure reigning there.
It has come—the day of offering;
And have gathered from the forest,
All its dusky denizens —
'T is not strange the lot fell on her —
Fawn-like in her maiden beauty,
Daughter of the chief of Seneca.
Hostile hand his wife had smitten,
And in all the forest wild,
Naught could cause a thrill of pleasure,
But his star-like, darling child.
Not a wave came o'er his features,
Not less proud his lofty bearing,
As the festive day wore on.
There are spirits high as heaven,
That by nature cannot bow—
Harp that's tuned to highest tension,
Broken strings or wail must know.
Grace may come, for God hath given
Strength to every wayward child;
And the storm-cloud, thunder-riven,
Sungilt on the vale hath smiled.
When the evening stars were glimmering,
Through the misty clouds of spray,
From the margin of the river,
Shot a white canoe away.
Deftly, calmly, steered the maiden,
Her light bark adown the stream,
While the forest aisles re-echoed,
Hideous yell, and frantic scream.
Suddenly there swept another
White canoe along the wave —
With one look of love, together,
Child and sire go to one grave.
Riseth the moon serenely,
Over the dashing stream;
Resteth the sleepers sweetly,
Forgotten life's troubled dream.
Gone are the forests they traversed,
And vanished the forms they knew—
Such is the pale-face's legend,
Of Niagara's White Canoe.
MARY MARTIN.