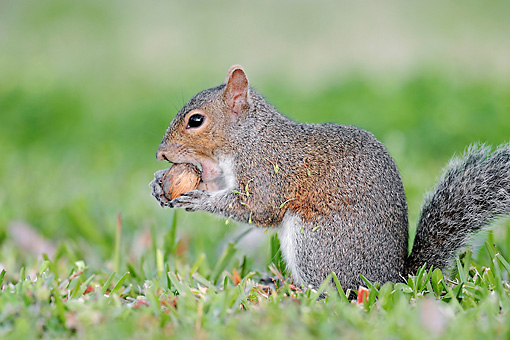 AN AUTUMN SONG
THERE'S a song, little boy, for the autumn time,
When the forest is growing red,
And the acorns drop through the smoky air
From the brown old oak-tree's head;
When the hazel branches are bending low
Beneath the burden they bear,
And the squirrel is leaping from bough to bough
Where the ripening beech-nuts are!
Here's a race, little boy, with the autumn leaves,
As they frolic and flutter away;
There, through the clustering forest-trees,
Here, where the brooklets play!
Up on the hill-side, down in the dell,
How they rustle wherever we tread!
How they race before, how they chase behind!
How they dance in the air o'er head!
Here's a shout, little boy, with the autumn wind,
Oh! A wonderful voice hath he;
And a strong, strong arm, as he wrestles and tugs
At the top of yon old pine-tree!
Now sighing, now shouting, now singing he goes,
So changeful, so musical still;
Oh, a merry hurrah for the wind that blows
So blithely o'er valley and hill!
Here's a hymn, little boy, for the autumn time,
A hymn to the Giver of all;
Of the sun that shines in the soft southwest,
Of the many-hued leaves that fall,
Of the fruits that hang on the bending trees,
Or drop in our hands below,
To the loving Father who gives us these,
Let our glad hymns overflow!
—Selected.