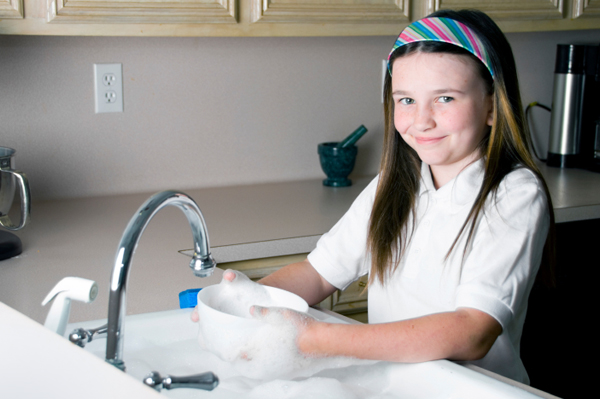 Daughter, Don't Let Mother Do It
DAUGHTER, don't let mother do it;
Do not let her slave and toil
While you sit a useless idler,
Fearing your soft hands to soil.
Don't you see the heavy burdens
Daily she is wont to bear
Bring the lines upon the forehead,
Sprinkle silver in her hair?
Daughter, don't let mother do it;
Do not let her bake and broil
Through the long, bright summer hours;
Share with her the heavy toil.
See, her eyes have lost their brightness,
Faded from her cheeks the glow,
And the step that once was buoyant
Now is feeble, weak, and slow.
Daughter, don't let mother do it;
She has cared for you too long.
Is it right the weak and feeble
Should be toiling for the strong?
Waken from your listless laughter,
Seek her side, to cheer and bless,
And your grief will be less bitter
When the sods above her press.
Daughter, don't let mother do it;
You will never, never know
What were home without a mother
Till that mother lieth low -
Low beneath the budding daisies,
Free from earthly care or pain,
To the house so sad without her,
Never to return again.
YI