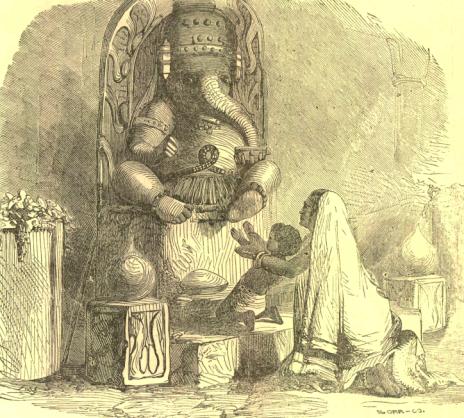 THE HINDOO GIRL'S LAMENT.
I AM a little Hindoo girl;
Papa thinks nothing of me,
For it is only the boys who are
Taught and loved; not me,
Poor me!
"Mother was sad when I was born,
For hard my lot will be;
Wherever I go, wherever I am,
There is no good for me,
Poor me!
"But we have heard of the Christian's God,
Who cares for great and small;
That in his earth is room enough,
With love and care for all.
Poor me!
"Can you tell me if this is true?
Does he love me as he loves you
"You seem so glad in all you do,
I wish he would take me in too.
Poor me!"
"Oh, yes! Our Father in Heaven
Is your dear Father, too;
And Jesus his Son, our Saviour,
Has also come to save you.
"In his love we love each other,
But not ourselves alone;
We think of the children who bow
To gods of wood and stone.
"Come learn the beautiful story
Of Jesus and his grace,
Whose ways are ways of pleasantness,
And all whose paths are peace.