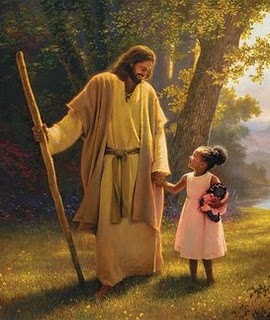 Walk With Thee
Look from thy throne, 0 God, and see
An inexperienced youth,
Who would desire to walk with thee
In all the ways of truth.
Jesus the path of youth has trod,
He knows our hopes and fears;
I'll trust my sympathizing God
In all my joys and tears.
If I look forward, every scene
Is dubious and unknown;
Perhaps my path may be serene,
Or with afflictions strown.
Yet, led by Thee, my heavenly guide,
Depending on thy care,
I'll walk, kind Shepherd, near thy side,
Secure from every snare.
If all my earthly friends should die,
And leave me mourning here,
Since God regards the orphan's cry,
Oh! what have I to fear?
If I am rich, he'll guard my heart
Temptations to withstand;
And make me willing to impart
The bounties of his hand.
If I am poor, he can supply
Who has my table spread,
Who feeds the ravens when they cry,
And fills the poor with bread.
If in the spring of youthful bloom
I should be called to die,
He'll guard my body in the tomb
And raise to worlds on high.
SUSANNAH SISLEY.
Battle Creek.