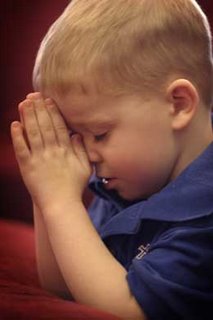 SOMETHING HE FORGOT.
LITTLE boy named Frederick,
One day not long ago,
Sprang brightly up at peep of day,
With rosy cheeks aglow.
He felt so happy, well, and strong,
So fearless, and so free!
A braver boy than Frederick
You would go far to see.
He washed his, face, he combed his hair,
His coat he buttoned tight,
And forth be strolled with merry steps,
A valiant little knight.
And all day long he meant should be
Without a stain or spot;
Alas! This little Frederick
Had something quite forgot.
And so, for all his brave intent,
The day went wrong with Fred,
And folks were cross, and blame was poured
Upon his youthful head.
He failed in school, he failed at home,
His heart grew very sad,
And up to bed at night he crept,
A mournful little lad.
I wonder what the reason was'
Perhaps the angels knew,
Who watched him with their loving eyes,
When sleep came soft as dew.
"Our Father" by his bed he said,
Because the dark was nigh,
And in the dark who does not need
The gracious Friend on high?
Ah, well! 'Tis not at night alone
We need our Father's care!
How can we meet the busy day
Without a word of prayer?
'Twas this our little Frederick
In morning's prime forgot,
And this that dimmed the happy day
Where humble prayer was not.
—Margaret I. Sangster