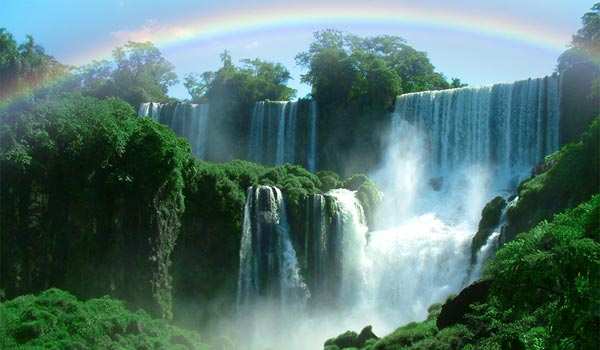 Summer Rain
OVER roof and tree and flower,
Falls the welcome summer shower;
See the silver droplets dance,
Playing in the sunbeam's glance.
Softly falls the summer rain,
Singing o'er the flowery plain.
Dark and darker grows the cloud
Wrapping heaven in blackest shroud;
See the vivid lightnings flash!
Hear the awful thunder crash!
'Mid these gloomy grandeurs, lo!
God has set the promise bow.
Soft and softer falls the rain,
Flowers look up and smile again;
The sun breaks forth with loving smiles,
The lake reflects its fairy isles.
In peace the earth lies fair and bright,
As though God's smile were all its light.
Mrs. C. A. Riley