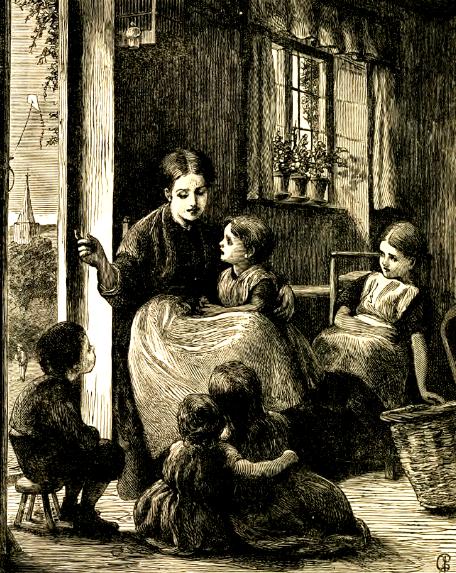 THE CHURCH SPIRE.
ALWAYS pointing upward, Millie;
When a robe of snow
Rests upon the slopes and meadows
Lying far below,
Or when summer sunsets, glowing,
Touch the vane with fire,
Or when bitter blasts are blowing,
Upward points the spire.
When the clouds are dark with thunder,
Still it points above,
Upward to the highest Heaven,
And the home of love;
While we toil, and faint, and sorrow,
Still it seems to tell,
Mutely, of a brighter morrow
When all will be well.
Always pointing upward, Millie,
To the world of light!
Lift the head, and raise the spirit
To that highest height;
Aching hearts may learn, in praising,
Love and fond desire,
Weary eyes grow bright by gazing
Up, above the spire.
—Selected.