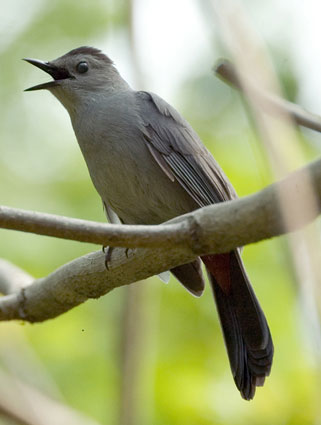 BECAUSE.
A NOISY young catbird flew up on a spray,
And fretted with scarcely a pause;
The burden of all that he rattled away
Was this, and this only,—"Because!"
A blithe little robin hopped out from her nest
And sang, with an eloquent pause:
"Why, berries are plenty, you dine off the best:
Do stop this fault-finding Because!"
"It's not for the berries, but cherries were here
The last time I happened to pause;
I thought I should find them again." "Did you, dear?
Fine reason for crying, Because!
"I know many birds quite as senseless as you,—
I'd say girls and boys, but I'll pause,—
Who, when they grow peevish, as sometimes they do,
Have but this sole reason, Because!"
Our Little Ones